Your first thought might be to find her a handsome, successful, hunk of a man who caters to her every whim! WRONG!! After years of interviewing women from all walks of life, men came in second to the one thing a woman must have to be truly happy….Read on and you will be enlightened!!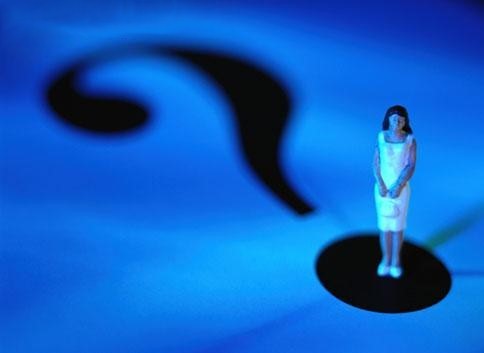 A Woman's Love Affair With Her Purse
As I write this my husband is sitting at his desk snickering because he has spent 33 years trying to figure out the connection between his wife and a big worn leather bag that looks like it has been around the world a few times. (I should be so lucky!) He has been fascinated (well maybe it's aggravated) as I pack up my purse with "necessities" for daily outings. So what if it takes a few extra minutes a day?
The truth is, men just don't get the female species. We are genetically programmed to be prepared for anything life throws our way. This explains why we go into survival mode every time we leave the house. This requires packing liquid and solid sustenance (you never know when you'll be stuck in an elevator for hours and need a drink or a snack), medical supplies (can't count how many times I've whipped out a band-aid and saved the day), cosmetic and toiletry supplies (hand sanitizer, breath spray, lotions, duplicates of makeup for quick touch ups, tweezers for that stray eyebrow hair the makeup mirror missed), hairbrush (have you seen my hair?) tissues (what if the public bathroom runs out of toilet paper… need I say more?)
Let's not forget the wallet, check book, mini bag for receipts and keys, a notebook (never know when I'll find the BEST person to interview) and an assortment of pens from every hotel room I've visited in the last decade.
In the outside pocket? My newly improved cell phone, programmed with all the kid's numbers (You can imagine how much they'll love to read that!)
I'm not into labels but somehow I managed to find the world's most perfect "designer" pocketbook at a discount outlet for a fraction of the cost. Judging from the admiring (maybe even envious) glances and the compliments I've received from other women through the years, I know I snagged a winner!


A great purse and a good man. What more could a woman ask for?!!