My Mother passed away when I was 40. She suffered with a debilitating illness for the last 14 years of her life. I remember being in my late 20's (the age of my youngest child) and thinking, "Nothing can happen to my Mother!" Even as her health declined, I couldn't imagine my beloved Mother dying.
As I look back over those years, I remember the cloud over the family that didn't turn into a  raging storm. How could it when I had an amazingly positive Father who spent years trying to convince his 5 children and the outside world that he could find a cure for our Mother's illness? For a long time, I believed him. Why wouldn't I? He was the man he could place his healing hands on a feverish keppalah (forehead) and make you instantly feel better. He was strong and stoic and unbreakable. He was the glue that held our family together.  He was my role model.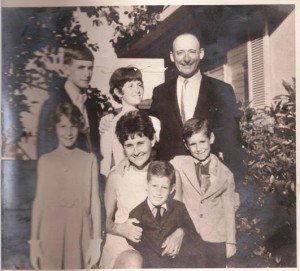 September 19th, 1991
I didn't cry at my Mother's funeral. I watched my Father and he never lost his composure.  Holding my head high and my four children close, I greeted and thanked all the family and friends who came to my Mother's funeral to show their love and respect for our family. I was the eldest daughter and I did what had to be done. I wanted to make my Father (and Mother in heaven) proud of me.
Recently, I found a tape among my deceased Father's possessions that my Mother had made a few years before she died. As she spoke about her daily physical and emotional  struggles, it completely overwhelmed me. Sitting alone, I played that tape a dozen times cradling my arms around my tape recorder as if it would take me back to  her. I wanted to hold my Mother in my arms and never let her go. "I'll make everything better, Mommy!" I cried out as my words echoed off the walls. " I'm older than you now, my children are all grown. I'm strong just like Daddy!  Please, let me come back and help you!"
Outside my window, I listened to it rain almost as hard as my buckets of tears….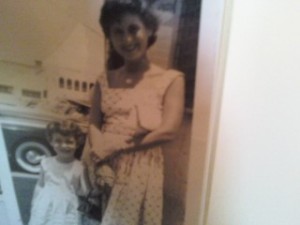 Blanche Nevel, a lecturer and reviewer of Jewish literature and a translator for the late Isaac Bashevis Singer, died Thursday, September 19th, 1991. Nevel was head librarian of Temple Beth Sholom in Miami Beach and lectured to congregation members on Jewish works. In the early 1980s, she reviewed books for the Jewish Floridian. She and her husband, Joseph Nevel, met Singer in the 1970s, and she later translated his Yiddish works into English.