There is a sign posted at the front of my complex that says, " Sub-Contractors, Do it right the first time." I noticed that it was placed there after our newly built townhome had non-stop problems due to inadequate inspections by supervisors. What other explanation could there be for a cracked shower wall and broken dishwasher passing inspection?
There were stupid mistakes that cost the builder a small fortune to fix including a serious plumbing mishap.
Let's not forget the time gas was leaking from a faulty valve in the fireplace and I didn't know it because I have no sense of smell. My husband came home from work, smelled the gas and most likely saved my life.
My BIGGEST pet peeve are the brand new appliances made from cheap, inferior materials. So far, the refrigerator, dishwasher and part of the microwave oven have been replaced. The microwave handle broke off in my hand a month after I moved in. I lived in my former home for 16 years and never had a problem with a single appliance. The refrigerator had come with us from a previous home and was still in great condition 22 years later.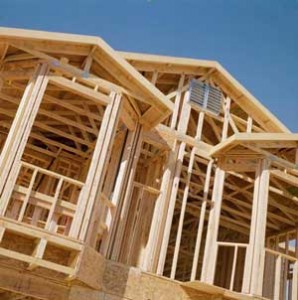 The problem is not just my townhome. It's everywhere. Taking shortcuts on the job and looking for cheaper ways to manufacture products is the norm.  The result …Unhappy, frustrated customers.
This week was supposed to be the end of 2 1/2 years of repairs on a brand new townhome. These repairs have caused a great deal of inconvenience, lost work time and concerns with health issues. The three day job to replace the shower dragged into six, caused by poor supervision, no organization and a vendor who thought it was acceptable to lie to customers. (We were shorted tiles for the job and were promised that they would be shipped overnight express. My husband called several times the next day and was told each time, " The tiles should be arriving soon." They did not show up until the following day, which caused more delays. We found out that the vendor did not send it overnight express because he was trying to save our builder money. What the – – – – !!  We run two businesses and our time is VERY valuable! Lying to customers is NOT acceptable!
End result…Our bathroom wall (when they removed the defective shower) was not drywalled properly which left a big hump. The mistake is very obvious and will have to be fixed. It just doesn't end!
The construction industry has been suffering for several years. Shoddy workmanship and inferior products do NOT help the situation. Want consumers to buy? Do it right the first time…Just like the sign says.