It was 1977 and I was a young wife and mother on a mission. My husband's birthday was coming up and I wanted to give him a very special gift. Having little money (we lived off love in those days) but being creative, I melted down my best piece of gold jewelry (a gorgeous 18 carat Italian gold bracelet) and had my friend ( a talented jewelry designer) create a solid nugget chain for my beloved husband.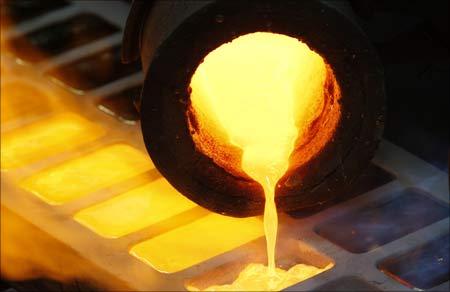 Richard wore that chain for 33 years removing it only twice…once when he had to have a minor surgical procedure and once when the clasp needed a repair. It was the only piece of jewelry he never took off.
The other day he walked into our bedroom looking visibly upset. "My chain is gone" he said, wrapping his hands around his neck in disbelief." I've lost your gift, it's irreplaceable!"
We searched the house, the car, his work van and came up empty-handed. The next day, he called all the properties he had been working at the previous day, but no one had turned in a gold nugget chain.
My husband is not the kind of person who becomes attached to materialistic things but I could see the sadness in his eyes. The gift was more than just an expensive gold chain. It represented a time in our life when we were ridiculously poor but blissfully happy. It was the beginning of a very long love affair.
That first year of our marriage, I would have melted down everything I owned to make a birthday present for the man I adored. A guy who came into my life right after a painful divorce and made me laugh again. A guy who accepted my 3 year old son as his own and became a real Father to him. He was (and is) a jewel of a man and he deserved that beautiful gift.
We probably will never find that valuable, handcrafted gold nugget chain and for that I am also sad, BUT I want my husband to understand that the how and why that chain was created for him was the true gift.
And …that will be his forever and always!